Description


About the Tournament


The 2018 Sinquefield Cup is the fifth Super GM tournament to be held in Saint Louis, and it features ten of the best players on the planet including: Magnus Carlsen Fabiano Caruana, Sergey Karjakin, Hikaru Nakamura, Maxime Vachier-Lagrave, Viswanathan Anand, Wesley So, GM Alexander Grischuk, Levon Aronian and GM Shakhriyar Mamedyarov
Started in 2017 and carried into 2018, a fresh new design for the DGT-enabled Sinquefield Cup Chessmen has been selected. The chessmen are a reproduction of the earliest Staunton chessmen produced between 1849-1850, but with the magnificent new Camaratta Knight design.Because the players would be playing on DGT Project Electronic Sensor Boards, it was decided that the Chessmen would need to feature a 3.75" King Height, allowing it to fully adhere to both USCF and FIDE tournament rules. And the Sinquefield Cup Commemorative Chessmen were born!
In cooperation with the Chess Club and Scholastic Chess Center of St. Louis, the House of Staunton is offering the 2018 Sinquefield Cup Commemorative Chessmen. It is a limited edition Chess set, with a total of only 10 units available, with each Chess set coming with hand-signed Certificate of Authenticity that was signed by each of the 10 players. Chess sets will be sold on a first come, first serve basis ; purchase quickly to insure yourself a low production number!

Here's your chance to own a piece of chess history, featuring ten of the greatest players in the world, including World Champion Magnus Carlson & Former World Champion Vishwanathan Anand.





Meet the Players
Rank and Name:
GM Magnus Carlsen
FIDE Ranking - 2822
Country - Norway
GM Fabiano Caruana
FIDE Ranking - 2807

Country - United States
GM Sergey Karjakin
FIDE Ranking - 2773
Country - Russia
FIDE Ranking - 2792
Country - United States
GM Maxime Vachier-Lagrave
FIDE Ranking - 2789
Country - France

GM Vishwanathan Anand
FIDE Ranking - 2783
Country - India
GM Wesley So
FIDE Ranking - 2810
Country - United States
GM Alexander Grischuk

FIDE Ranking - 2772
Country - Russia
GM Levon Aronian
FIDE Ranking - 2799
Country - Armenia
GM Shakhriyar Mamedyarov
FIDE Ranking - 2769
Country - Azerbaijan
The event is a ten-player, double round robin, that began on August 5th. The players compete for a $75,000 prize, and the right to hoist the coveted Sinquefield Cup.
| | |
| --- | --- |
| Place | Prize |
| 1st | $75,000 |
| 2nd | $50,000 |
| 3rd | $40,000 |
| 4th | $30,000 |
| 5th | $25,000 |
| 6th | $20,000 |
| 7th | $15,000 |
| 8th | $15,000 |
| 9th | $15,000 |
| 10th | $15,000 |
About the Chessmen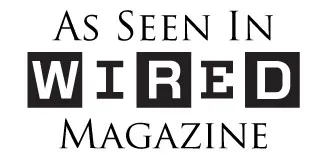 The House of Staunton is proud to offer another masterpiece - Camaratta Signature Series Cooke Luxury Chess Set! Combining the Staunton perfection of the Cooke set with the Maestro's Knight design from the Craftsman set, these Chessmen showcase the Maestro's passion for Greek architecture, as well as the highest standard of the Staunton pattern.
The Cooke design is a perfect reproduction of the original Staunton-pattern chessmen, the standard by which every tournament Chess set has been designed.
The Chessmen are new and each set consists of 34 Chessmen, including four Queens, a standard that was introduced by The House of Staunton over 10 years ago.
The Chess Set comes with an original manufacturer's plaque indicating the production number, with an adhesive backing that would allow it to be affixed to the underside of a Chess box.

About the Chess Box
Each Chess Set comes packed in a House of Staunton Mahogany Premium Chess Box with the Sinquefield Cup name and logo laser engraved on the lid.
About the Signed Certificate of Authenticity
Each Chess Set comes with a Certificate of Authenticity that was hand-signed by all ten of the participants in the match - Magnus Carlsen • Fabiano Caruana • Sergey Karjakin • Hikaru Nakamura • Maxime Vachier-Lagrave • Viswanathan Anand • Wesley So • Alexander Grischuk • Levon Aronian • Shakhriyar Mamedyarov. A sample of the 2017 Certificate can be viewed above. Upon the completion of the event, we will put up a sample of the Signed 2018 Sinquefield Cup Certificate.
ALL PURCHASES BENEFIT THE CHESS CLUB AND SCHOLASTIC CHESS CENTER OF ST. LOUIS
Layaway Available
We're proud to offer our new Layaway program!
With Layaway, purchasing from us has never been easier or more affordable. It allows you to purchase selected House of Staunton products by making payments over time.
Simply choose the items that you wish to purchase and how many months you wish to make the payments over.We'll automatically charge your debit/credit card each month. Once you've paid for the item/s in full, they'll be sent to you. It's that simple!
Limited Warranty
The House of Staunton warranties this item to be free from manufacturing defect for a period of one year from the date of purchase.
Please click here to download a copy of our warranty and guide to caring for your House of Staunton Chess Pieces.

Kingside Stamping
What is Kingside Stamping?
Kingside stamping was part of the original Staunton Pattern design, consisting of a King's Crown stamped into the Rook and Knight that started on the right side (or King's Side) of the chessboard. In Descriptive notation, it is useful for distinguishing between the Kingside and Queen's Side pieces.
Whether you use them in your chess strategy or for historical decoration, we offer kingside Stamping on some of our chess sets!

Reviews
Included with Purchase
Certificate of Authenticity
Engraved Registered Plaque
Individual Production Number
Product Details
| | |
| --- | --- |
| Google | Yes |
| Chess Board Included? | The Chess Board featured is for photographic purposes only and must be purchased separately |
| Manufacturer | The House of Staunton |
| Fitted Coffer Compatible? | Too Small for Coffer |
| King Height | 3.75'' inch / 9.53 cm |
| King Base Diameter | 1.75'' inch / 4.44 cm |
| Recommended Chess Board Size | 2.25" inch / 5.7 cm |
| Basepad Material | The Kings Feature English Leather Embossed with Sinquefield Tournament Logo. All Other Pieces Feature Luxurious Green Baize. |
| Median Set Weight | 67.2 ounces (1.58 kg) |
| Total Number of Pieces | 34 Chess Pieces, including 2 Additional Queens (for Pawn Promotion) |